The Missing Ink needs a bad boss lair for some high level raid action and, since we've given everyone the tools to create stuffs, we thought it would be a good idea to throw it open to the whole community. All you have to do is build the lair in your own Blurb, give us a little back story to work with and we'll turn the winner's Blurb into The Missing Ink's very first raid zone.
Competition Prizes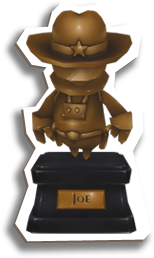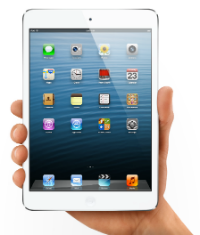 The winner will not only have their idea made into virtual reality within The Missing Ink MMORPG, but they'll also get an iPad Mini engraved with our infamous motto, "Explorate, Constructify & Smasherize!" and an awesome The Missing Ink T-Shirt. Even more exciting, they'll get their own custom made avatar and both a virtual oil painting and a 3D statue of the avatar permanently on display in the Ministry of Defending Stories!
The three runners-up will each receive a custom made avatar, a virtual oil painting of their avatar permanently on show in the Ministry of Defending Stories and a T-Shirt.
How to enter
In order to submit your entry you'll need to post here in the Evil Genius competition thread in our forums, and of course build the lair itself in your Blurb. You'll see an example of how to provide everything in that same competition thread but here's a brief outline of what's expected: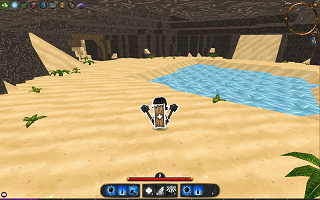 Name of Raid Zone - This is the name of the lair. Try to keep it simple and memorable.
Name of Raid Boss - This is the name of the big bad boss of this lair. Remember your raid boss's name will appear above their character in-game so short is sweet.
Boss Description - You can have some real fun here. Give us a brief description and/or biography of the lair's boss. What are the key elements that make them a super scary foe? What's their backstory? Try to bear the rest of the world of The Missing Ink in mind. We're operating in a world where myths, legends, fairy tales and all kinds of fantasy fiction are the norm. Obviously you can draw on all sorts of influences for your submission but please try not to base your submission on copyrighted material.
Special Power(s) - Add a special power or two that ties in to the overall story and concept for your Boss and his/her lair.
Describe the minions - What are your boss's minions like? What do they look like, what do they do, how are they armed and what are their shortcomings? As with the Boss itself, do please feel free to include some concept artwork if you're that way inclined.
Linkling - copy and paste the linkling (web share address) to view your Blurb so everyone can just clicky and take a look around.
Lair Description - Explain the layout, the rooms, buildings and features of your lair and how you'd like players to interact with them.
Your Evil Manifesto (250 words max.) - This is where you can get descriptive and let your imagination run wild. As if we needed to remind you, The Missing Ink is not a serious place. We want to make people laugh and have fun so try to keep it light, funny and, most importantly of all, enticing. After all, we'd like as many people as possible to want to visit your Boss's Lair.
Entries to The Missing Ink Evil Genius competition are open until 1st May 2013 with the winner and runners-up being announced on 31st May 2013!